Agriculture and agri-foods in the Quimper conglomeration
Quimper Bretagne Occidentale has almost 1,900 employees affiliated with social and agricultural insurance schemes, with more than 1,000 employees in the service sector, notably with Credit Agricole .
The agri-foods sector represents 50% of industrial employment in the conglomeration, approximately 2,500 jobs.
Today numerous food-industry activities are present in the sector:
Canneries
Delicatessen meats
Biscuits
Production and processing of meat, milk, vegetables and fish
Processed foods, fresh, frozen and canned
Linked services: packaging, equipment supply, logistics...
Not forgetting these iconic Breton specialities from the Cornouaille region: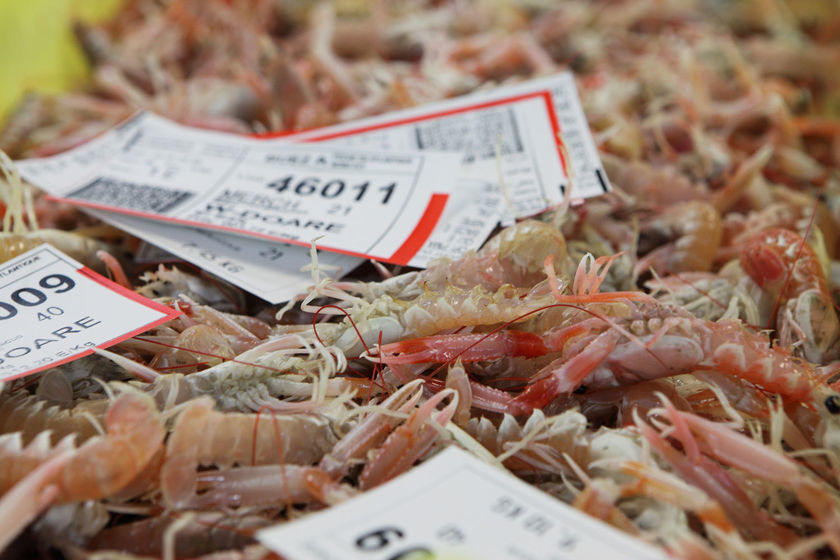 Not forgetting these iconic Breton
Cidre AOC (cider)
Pâté Hénaff
Langoustines
Tinned sardines
Kouign-amann (caramelised Breton cake)
Crêpes dentelles... (thin crispy "lace" pancakes)
Big names of the food industry that have their registered offices or plants in the conglomeration:
Equipment supply and services for the agri-food industry
Capic

- Design and manufacture of equipment for cooking and distribution in the food processing industry.
Hema Sidel (Barry Wehmiller group, US) – Design and construction of machinery for the filling of products and liquids.

Krampouz

– Design and manufacture of crêpe pans, waffle irons, planchas and grills for professionals and private individuals.
Labexia (Carso group) –Analysis laboratory, specialising in the food-processing domain.

Labocéa

– Laboratory for analysis and health controls.

Lima

– Construction of machines for mechanically separating meat.
Specialised centres of innovation and technology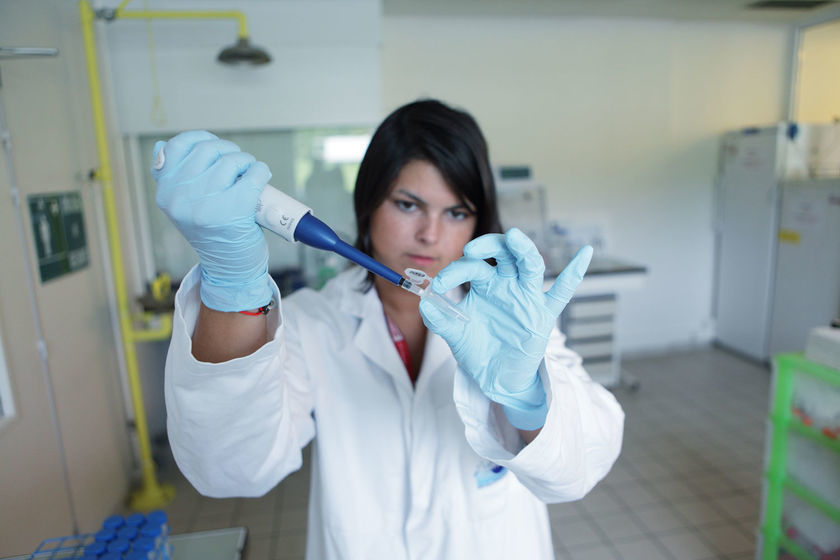 Specialised centres of innovation and technology
Adria Developpement: Agri-food experts, leaders in quality, food safety and innovative products and processes, offering services (research, innovation, training, advice...) to agribusinesses (IAA), IAA suppliers, distributors and related industries (packaging, cosmetics, diagnostic, etc.). It has international influence as the principal Breton centre for agri-foods.
ACT Food Bretagne: this is the name of a new federation which includes five centres of technological innovation (ADRIA, CEVA, IDmer, Vegenov and Zoopole development). Its headquarters are located in Quimper at the ADRIA
Breizpack: Innovative technology centre, packaging. Breizpack's research and industry interface is a network of 300 companies who provide skilled packaging for all types of materials, packaging machines and related services (design, customised packaging...). This network is run by two dedicated packaging engineers, providing advice, supervision, training, project engineering...
National Laboratory and research centres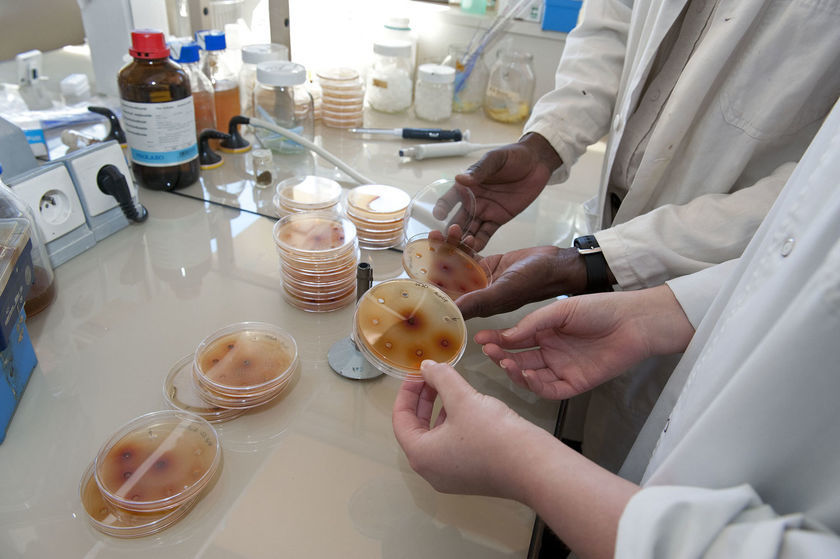 National Laboratory and research centres
Le Lubem: The University of Bretagne Occidentale research laboratory specialises in the study of biodiversity and ecology in microorganisms, principally in relation to food and health.
Entremont: production of dairy products and cheese .
Labocéa: the largest French public laboratory. Undertaking public service and general interest missions in order to meet the needs of the State, local authorities, professionals and individuals. It provides analyses in health, food, water and the environment, asbestos and environmental health, plant health and advice to the food and environmental sectors.
Labexia: subsidiary of Carso, leaders of analytical services in France, the Labexia company provides services to meet the analytical needs of stakeholders in the agri-food, industry or retail sectors, performing checks on products as diverse as food, food supplements, pet food...
The activities of Quimper Bretagne Occidentale
Support for technological development organizations
As part of its proactive policy of support for research and innovation, Quimper Bretagne Occidentale chose to give financial support to the technology transfer centres:
The ADRIA, the main Breton food technology centre is located in Quimper and specialises in food safety
Breizhpack with its mission to promote innovation and technological advances in the field of presentation and packaging.
CBB Développement (Breton Centre of Biotechnologies), specializing in biotechnology, fine chemicals, cosmetics, agri-food, dietetics and food supplements, joined the Quimper Cornouaille technopole in 2010 in order to be closer to the companies of Western Brittany.
Quimper Cornouaille Technopole
In line with its policy of support for innovation, Quimper Bretagne Occidentale subsidises the Quimper Cornouaille technopole, notably by contributing to the funding of the Valorial delegate for Bretagne Occidentale (development, research and innovation in the agro-food industry). This antenna strengthens the ialys food centre and facilitates the implementation of business projects.
Support for training and research
Quimper Bretagne Occidentale supports tangible real estate investment at the University and finances research theses.
Start-up help for farmers
Quimper Bretagne Occidentale grants a lump sum of €4,000 to the founder, or buyer of a farm which is located in the conglomeration area. Regardless of age or experience, the recipient must enroll for the start-up advice course.
The Cornouaille ialys network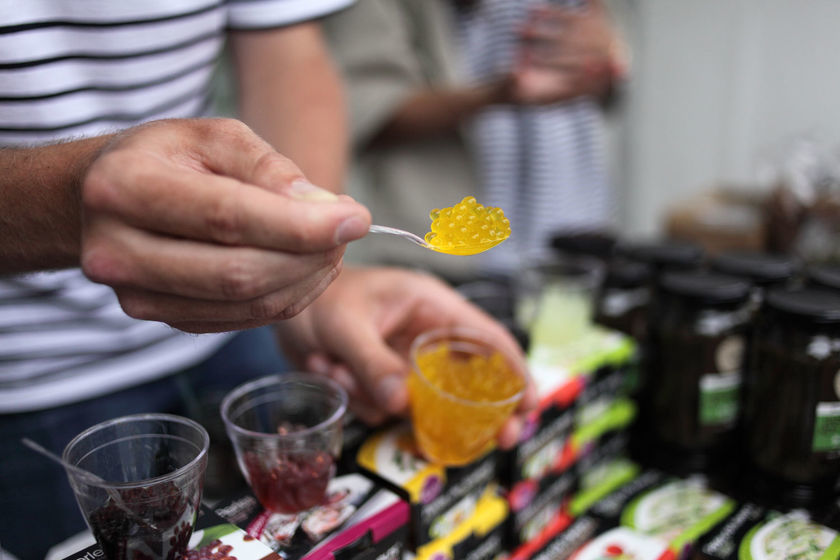 The Cornouaille ialys network
Quimper Bretagne Occidentale's support for this key sector of the Cornouaille economy passes in particular through ialys, created in 2010 on the initiative of local participants in order to recognise and promote the area as a centre of expertise in the food industry.
From the sea or land on to the plate
ialys is lead by Quimper Cornouaille Development and is run in conjunction with local participants in the food industry network.
What is a cluster?
A cluster (or bunch of companies) is a geographical concentration of companies and associated participants, loosely interconnected, including producers, manufacturers, services, outsourcing, academics and associations.
The ialys brand embodies the image of expertise in food performance in Cornouaille and France. Local participants can develop their strengths by participating in various professional clubs, training sessions, conferences or national and international exhibitions...
By joining the ialys network, food sector professionals show their desire to enhance their fields of activity, to pool resources and to benefit from a powerful research facility in connection with accredited training.
To unite initiatives and projects ialys constantly asserts itself as the "Ideal Facilitator"! It strives to simplify exchanges between the sector's participants and to create new pathways... and especially to combine expertise in order to create better teamwork throughout.
ialys can therefore fulfil an equally important objective: to transmit to all a taste for quality and achievement in the food sector.