Quimper Bretagne Occidentale has two business incubators at Creac'h Gwen:
a versatile business incubator
an innovation incubator
Their aim is to attract new skills and experience by helping with the creation of innovative companies. They provide affordable rents, communal services and support.
The basic incubator was the first business incubator in Brittany and one of the first in France. Over 150 companies have established themselves in the area since it was created in 1991.
In order to retain its lead in the assistance of project leaders and the support of creative projects linked to the Breton centres of competitiveness (food processing, the sea, image and networks), Quimper Bretagne Occidentale launched a second business incubator, unique in Brittany, for creative projects and for existing companies wishing to test industrial processes. 30 companies were welcomed into the Quimper Bretagne Occidentale incubators in 2015.
A versatile business incubator
Different types of installations are available:
4 workshops (average area: 157 m²), including an office and wash-room
18 offices
2 relaxation areas
Including communal services:
cafeteria
conference room
reception and secretarial services
An innovation incubator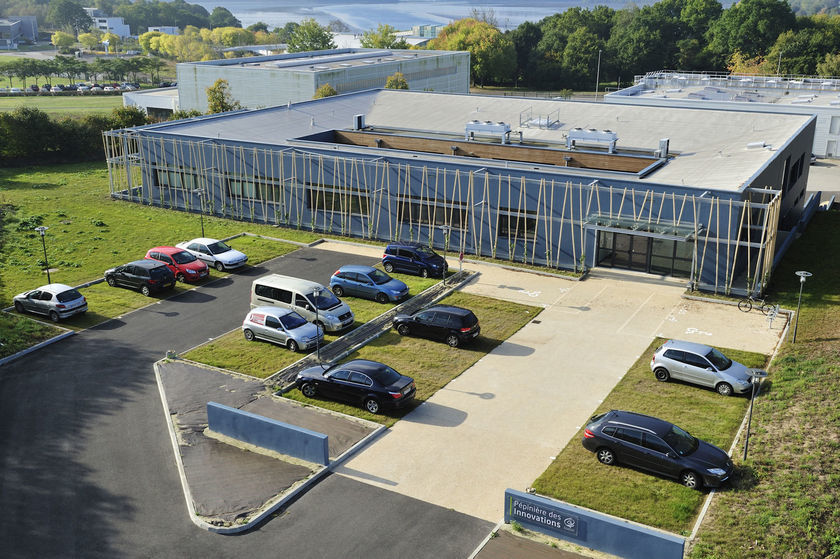 An innovation incubator
food industry and biotechnology
information technology
sustainable development and the environment
new packaging techniques
emerging maritime related activities...
It provides premises that are technical, adapted and flexible:
2 production workshops of agri-food standards with 370 m² of space ; comprising offices, laboratories, locker rooms and a 150 m² production hall
4 x 30 m² laboratories
20 offices
2 conference rooms
a relaxation area
The food production plants are extremely well equipped with positive/negative cold rooms and a loading dock...
Modern, functional and pleasant, the innovation incubator is appreciated by its occupants. The offices are bright and well soundproofed and there is a handy key card system for entry.
Communal services
Including the provision of essential items for running an efficient business
photocopier, scanner, fax
office equipment : paper shredder, ring binders, multi-purpose cutter, laminator...
a mail franking machine
three fully equipped meeting rooms
Business support
The incubator team create a synergy between their occupants, avoiding isolation which could be harmful to the creative process . Personalised support is provided by Quimper Bretagne Occidentale in partnership with the Quimper Cornouaille CCI (Chamber of Commerce and Industry).
All areas of corporate life are discussed:
Evaluation of projects
Training courses ("professional insurance", "what is industrial property?", "evaluate the effectiveness of your website", "keys to improve your cash flow"...)
Informal weekly breakfasts to encourage communication between the resident businesses
A web site dedicated to the incubator's entrepreneurs: www.pepiniere-entreprises-quimper.fr (business-incubator-quimper website)
Subscriptions to various magazines and specialist periodicals.
A complete package for businesses
Established at the Creac'h Gwen site, the incubators benefit from an exceptional environment in the heart of Cornouaille.
In the immediate vicinity are local organisations that support the entrepreneurs:
la Technopole Quimper Cornouaille, (the Quimper Cornouaille Technopole)
la CCI Quimper-Cornouaille, (Chamber of Commerce and Industry)
Quimper Cornouaille Développement, (Quimper Cornouaille Development)
associations that assist with business creation (Boutique de Gestion,

ADIE

, BDI), (Management Boutique, ADIE, BDI)
and numerous business service providers (accountants, industrial property specialists, communication, marketing...).
Not forgetting:
The location of the site is strategic for:
rapid access to the intersection linking Brest and Lorient
good access to public transport;
immediate proximity to the city centre, the train station (5 minutes) and the airport (15 minutes).
the presence of many services, a diverse network of shops and options for accommodation
And its exceptional natural setting (on the banks of the Odet with many sports and leisure activities available...).